Zirconia Grinding Beads for Dental Polishing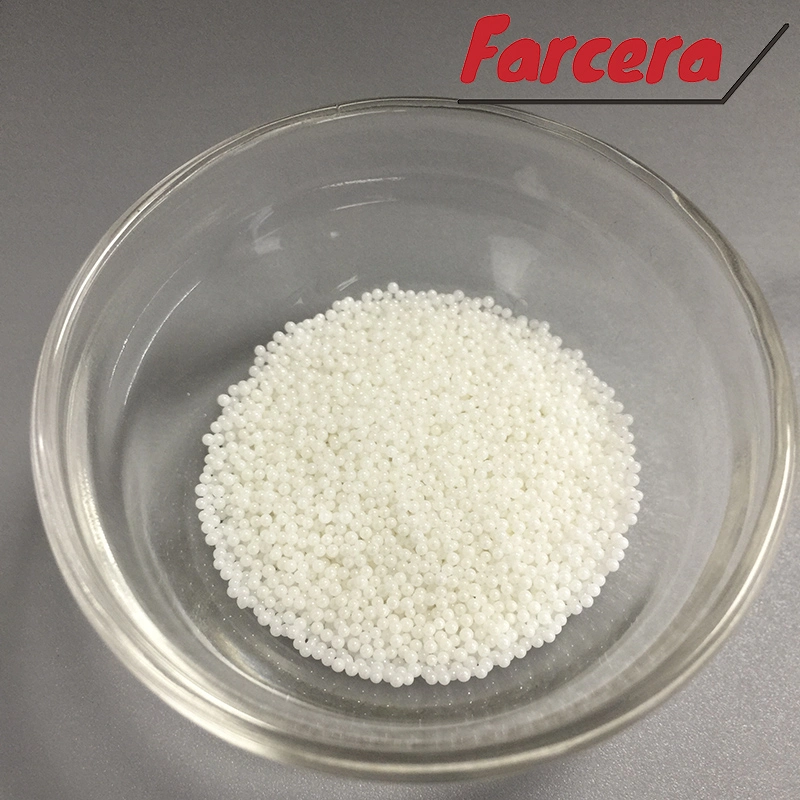 Description:
The Zirconia Ceramic Grinding beads or balls are good choice for
the process of mixing, crushing, dispersing and purifying variable materials. Steel grinding media is also used but it can not be used for manufacturing bright colors, because steel contamination could be a problem for some products. Ceramic Zirconia beads reduce contamination to products and perform as well as steel.
Farcera have 3type of Zirconia ceramic beads. One type is FYZP-600 Yttrium stabilized zirconia beads/pellets , another 2 type is FCEZP-600 B and FCEZP-600 G Ceria stabilized Zirconia beads. They are made of high purity Zirconia raw material with yttrium oxide as stabilizer by special forming process.

Features and Benefits:
- Smooth surface and uniform size, fine grinding.

- Excellent tenacity, impact-resistance, which make the bead keep fine in high rotation speed, low friction coefficient makes the lower abrasion to the equipment.

-The Zirconia beads have over 30~50 times longer life than glass beads and 5 times than Zirconium Silicate beads.
- Referring to high density, Farcera TZP beads FYZP-600 conveniently mill faster, high viscous formulations containing higher percentage of solids, thus achieving higher rate of production. The beads grinding efficiency is 6-8 times than glass beads and 2~3 times more than Zirconium silicate beads.
Zirconia beads does not contaminate any ingredients and therefore does not cause any change in formulation color shade.
Application:
Farcera zirconia beads can be used in milling and dispersion of following materials,
Coating, paints, printing and inkjet inks

Pigments and dyes

Pharmaceuticals

Food

Electronic materials and components e.g. CMP slurry, ceramic capacitors, lithium iron phosphate battery

Chemicals including Agrochemicals e.g. fungicides, insecticides

Minerals e.g. TiO2 GCC and Zircon

Bio-tech (DNA & RNA isolation)

Flow distribution in process technology

Vibro-grinding and polishing of jewelrys, gemstones & aluminum wheels.

Technical Data:
FYZP-600 Yttrium stabilized zirconia beads/pellets/Cylinders
No.

Property

Unit

Data

1

ZrO2

%

94.7

Y2O3

%

5.2

2

Density

g/cc

5.95-6.1

3

Vickers hardness

1250

4

Roundness

%

>95

5

Water absorption

%

0

6

Color

White

Bead /Ball Size

0.1, 0.15, 0.2, 0.25, 0.3-0.4,0.4-0.6, 0.6-0.8, 0.8-1.0, 1.0-1.2, 1.2-1.4, 1.4-1.6,
1.6-1.8, 1.8-2.0, 2.0-2.2, 2.2-2.5, 2.5-2.8, 2.8-3.2, 3.0-4.0, 5,6,7,8,10,12,13,15,20,25,30,40,45,50,

or customized

Cylinder Size

3x3, 5x5, 7x7, 10x10, 12.7x12.7,




15x15, 20x20
Diameter

Diameter

Diameter

Diameter

0.4-0.6

1.4-1.6

2.4-2.6

4.0-4.5

0.6-0.8

1.6-1.8

2.6-2.8

4.5-5.0

0.8-1.0

1.8-2.0

2.8-3.2

5.0-5.5

1.0-1.2

2.0-2.2

3.2-3.5

5.5-6.0

1.2-1.4

2.2-2.4

3.5-4.0

6.0-6.5

Accept custom size

6.5-7.0
Zirconia Grinding Beads for Dental Polishing
Package:
25kg/ drums, then drums fasten on pallet; Or 25kg/bag, then bags put into wooden case.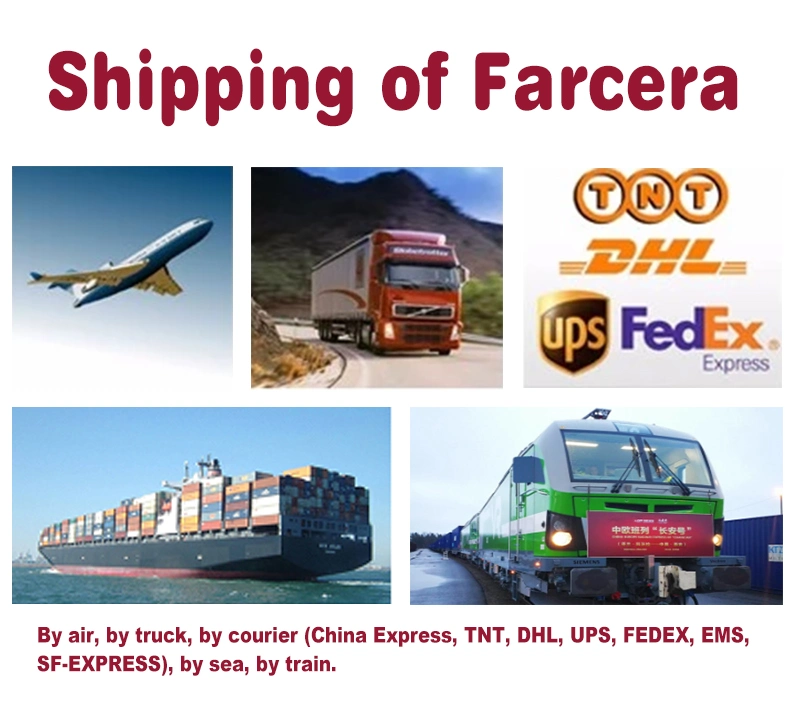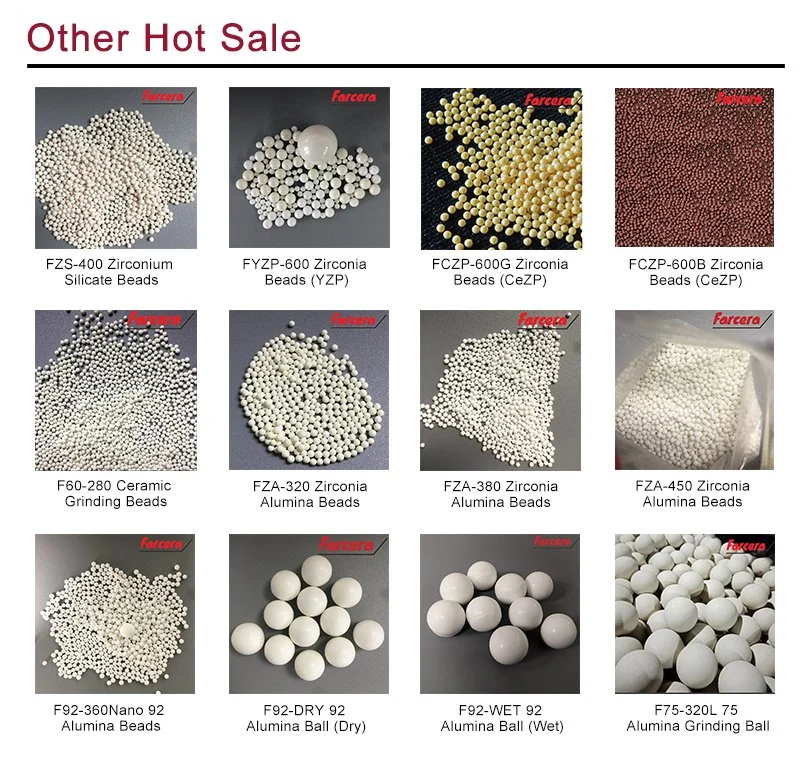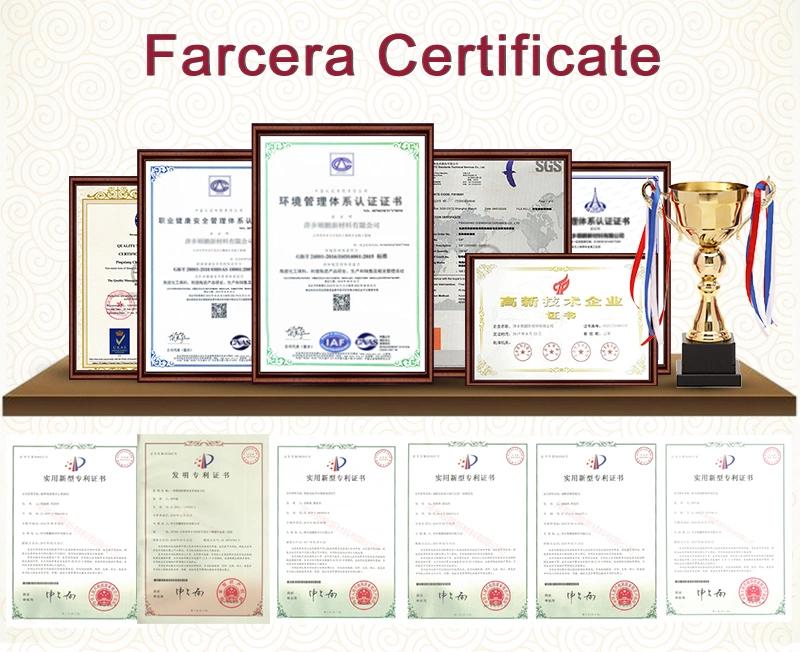 F A Q
Q: How Can I arrive your company
?
1) Take the high-speed train to Pingxiang North Railway Station. It's only 10-15minutes from the station to our company by car.
2) By plane, to Changsha Huanghua airport. Then from the airport to our company by car is about 1~1.2hours.
Q: What Certifications do you have?
ISO9001, ISO18000, ISO14000. 100% quality check, and testing before shipment.
Q: What's about trade term of Farcera?
A: We accept the EXW, FOB, FCA, CFR,CIF etc trade terms.
Q: What's about your payment term?
We accept TT, LC, Western Union, Alipay.
Q: Can you send sample? Is the sample free?
We can send you sample. Small quantity sample is free (different sample the quantity is different). The sample delivery fee is not free.
Q: What is about your packaging?
The ceramic grinding media: 25kg/bag, then 1000kg or 1200kg fasten on 1 pallet.
500kg or 1000kg per pallet. We can arrange the package and shipping mark according to customer requirement.
The ceramic bricks/tile/pipes first by cartons, then cartons shink-wrapped and fasten on pallet.
Q: How long is your production time?
7-14 working days in slack season; 20-30 working days in peak season.
Emergency order can be fulfilled in a week